Teeth Whitening

Professional In-office & Take-home Whitening
Professional teeth whitening can bring that youthful appearance back to your smile.
Our Waycross dental office offers both in-office and take-home professional whitening treatments. Professional teeth whitening is a safe, effective and economical approach to cosmetically enhance a smile.
---
ZOOM!
®

In-office Teeth Whitening

Are your ready to brighten your smile for a special occasion? ZOOM!® in-office whitening can make your teeth several shades lighter in a single appointment.

The steps to your whiter ZOOM!® smile are easy:
We seat you comfortably in the dental chair and isolate your teeth to get them ready for the whitening process.
The ZOOM!® whitening gel is applied to the tooth surfaces.
To speed up the whitening process, we shine the ZOOM!® light on the teeth. The light enhances the whitening gel ingredients to break through old stains and lighten the tooth enamel.
The sequence is repeated 3 times to achieve optimal whitening.
ZOOM!® whitening treatment takes about an hour - you leave our office with a sparkling bright smile! Your teeth will be several shades lighter and will be easy to maintain with touch-up home whitening as needed.
At-home Teeth Whitening
Take-home custom trays are also available in our Waycross dental office. The trays can be filled with professional whitening gel and worn about an hour a day to achieve a noticeable difference in tooth shade in just 2-3 weeks.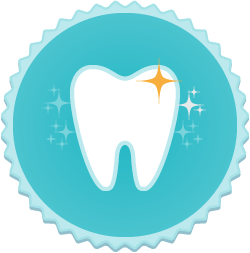 Save on Whitening
Custom take-home whitening trays $250. Ask about this special offer at your next appointment!
Professional vs. Store-bought Teeth Whitening Products
You should always see your dentist to evaluate your overall dental health before using whitening products. We do not recommend over-the-counter teeth whitening products as they vary greatly in amount of active ingredient as well as chemical composition.
Cosmetic Dentistry
Teeth whitening is the perfect complement to cosmetic dental veneers and crowns and dental implant restorations to lighten the shade of the rest of your teeth for an overall brighter smile. We invite you to contact Dental Care Associates of Waycross to explore cosmetic dentistry and teeth whitening options.